You are looking for Baby Shower Wishes, Cards and Messages to make a special gift for your baby. We've got the best wishes for the baby shower so you can make a beautiful card.
Baby seems like the beginning of all. They can brighten up their parents' lives and bring them happiness. That's why a party for Baby has been created.
Baby Shower is a party which celebrates a New-born Baby. In this occasion, people come and send their wishes to the baby – an angel with new hope, new life.
So, when you are invited to a Baby Shower, what should you write on the cards that are given? A wish? Or a Message to the baby? Here are Top Baby Shower Wishes, Cards, and Messages that you can use in a Baby Shower. Let have a look now!
Unique Baby Shower Wishes
1. A cradle full of best wishes for your newborn baby girl

Dear Little Angel, We wish you all the best things would come your way!
2. A baby is a blessing! baby shower wishes.

You are a gift, a precious gift that God gave us. We hope you would be what you want to be. Be happy, baby!
3. Best wishes as you prepare for your miracle to be

How great you are, baby! Your parents will be proud of you! Wish you a lot of Wishes, wish all your dreams come true!
4. We give our best wishes for the new blessing in your family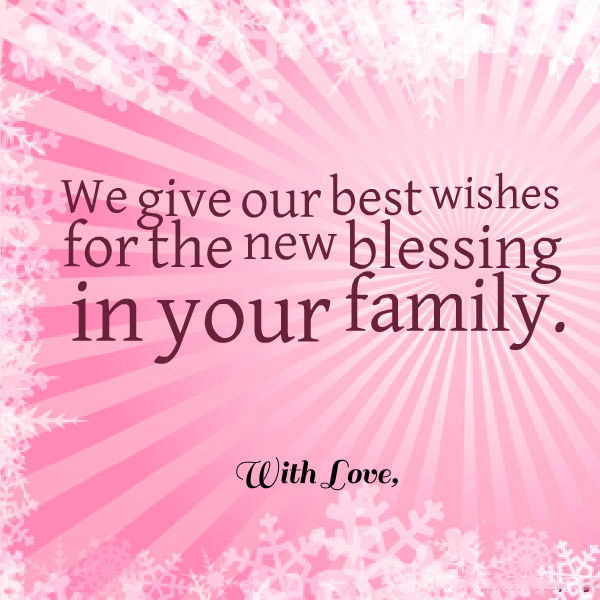 Best wishes for this amazing child. You are the most important person who we will never leave – From Parents with love!
5. Hope this baby from the heaven fills your life with contentment

Welcome, Baby. Wish you a lot of beauty, talent and lucks!
6. A lot of wishes for baby

Baby shower wishes: I wish you could be a polite gentleman who is loved by everyone. Little baby, try to love this life, which you Mom has given you.
7. I wish your wishes shall come true

Baby, you are so cute now. Everyone loves you, we hope all the best everything for you. Be our pride, promise?
8. God bless you, new parents

Trust me, Money can't buy everything. I don't wish you a rich life, or a famous life, but wish you a happy life. Thanks for coming to this world, love you, baby!
9. We are all praying for your safe delivery

Baby, you are the most beautiful girl in this world. I wish you peaceful and safe for all your life.
10. May God bless you and your precious baby

An Angel don't need our wish. She will always be blessed! All we can do for you is just praying, little Angel!
11. Make a wish for our little star.

A little Star is coming in the sky, so bright and so brilliant as you are now, little baby. What should I wish you? A beautiful face, an intelligent brain, and a nice character? Why must I wish you those things when you have all? Amazing Baby, you are my happiness!
12. What a blessing you truly are!

To my darling, we love you a lot! Wish you more and more amazing than you now! Proud of you!
13. With this shower may your new baby feel the warm welcome!

Are you happy now, little star? We are really happy when you come. Wish you all the sweetest and warmest things ever!
14. Sending you so many warm wishes – parents

To Parents, We all know it's hard being parents. But you are now. So We wish you strength and patience for you baby. Try to raise him be a human!
15. Here stands our wishing tree, for our little bundle of joy "to be".

Hey Parents, now you have a big responsibility. Don't give up! Taking care of your little darling, he needs you! We always pray for your family.
Beautiful Baby Shower Cards
1. 3D – Baby Shower Cards

Look at this card! It's so cute as the baby here. Why don't you use this for the Baby Shower that you are invited to?
2. Baby Shower Cards for girls

This Baby Shower card is really nice, isn't it? It can help you to tell the baby what wishes you wanna wish him!
3. Fantastic Baby Shower Cards

How wonderful this card is! When you look at it, you can find happiness and hope, as that baby. Let try this in the Baby Shower party.
4. Cute Baby Shower Cards

Wow! This Baby Shower card is made for girls! The pink is so cute and tender. It is really really suitable with a Baby Girl!
5. Lovely Baby Shower Cards

No one can deny a lovely thing like this card! Using it to send your congratulations in Baby Shower party. People will surely love it!
6. Special Baby Shower Cards

I suggest you use this card for the next Baby Shower party. Why? It is special and impressive, that's why it will never be forgotten!
7. Pinky Baby Shower Cards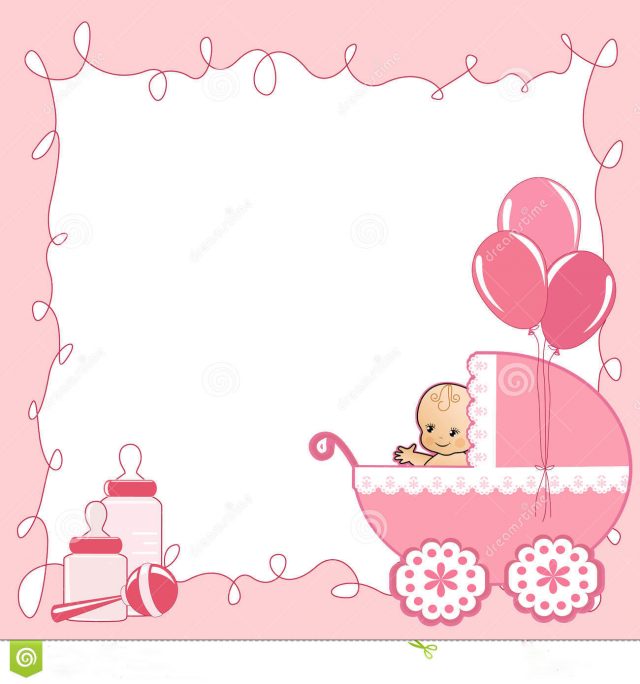 A baby needs a warm welcome. So some messages and wishes should be sent to him on his Baby Shower party. This pinky card will help you do those things!
8. Nice Baby Shower Cards

Who said the baby doesn't know anything? He can feel love around him. And this love makes him happy so that he can laugh a lot! So why don't you give him more love by wishing or messaging him something? This card can help you.
9. Colorful Baby Shower Cards

This card is colorful. It will be a great decoration of any Baby Shower party. Use it!
10. Simple Baby Shower Cards

If you are invited to a Baby Shower party, this card will be a good choice for your messages to the baby because of its loveliness.
11. Happy Baby Shower Cards

Not only the baby but also the parents need a lot of wishes and praying when they are going to bring a heavy responsibility. So let them know they are not alone. How? By giving them this card with your wishes on it.
12. Wonderful Baby Shower Cards

A sweet Baby Shower card like this will brighten up parents' thoughts and give them more strength. Trust me. They will try their best to raise the baby!
13. Girly Baby Shower Cards

Baby can't read. But when they can, they will look at this card that they were received today and they will know how much they are loved. This would make them happy. So why don't you write something for this lovely happiness?
14. Terrific Baby Shower Cards

Today is a special occasion – a Baby Shower! Do you know what you should take to joy it? A Baby Shower card! A terrific card with your sweet wishes will always be the best choice! Let try this card and you will never be disappointed!
15. Lively Baby Shower Cards

Love can't be described by words. But you can use words with this card to show clearly all your love and the best regards to this little baby. I am sure that your messages will never be forgotten!
Special Baby Shower Messages
1. You are excited and We are delighted your little ones on the way. Congratulations!

Baby, this is the first day you come here. Enjoy your life and be happy – From your Uncle and Auntie.
2. Congratulations! You are going to be the best baby oven ever!

To my little brother, I have toys here, a lot of toys. We can share. Thanks for your coming, now I don't need to be alone at home because I had you. Love you so much, baby!
3. Hearty cheers to a cute little angel on the way!!!

Since you came, I could feel you. Day by day, I love you more. Today is your beginning of this life. It will be really special and meaning to you then. We hope you can keep you smile as this moment.
4. Congratulations on the angel added to your family

This night will be a miracle when an angel has come. We will never forget this important moment. When you were born, everyone here has been really happy. Your Mom cried as you. So now we are here, praying for this little star a new life, a wonderful life ever.
5. Today is not just the end of your pregnancy. It is the beginning of your legacy!
Even though babies are always crying, but you are a special baby. You are the best child ever. Your smile lightens up our lives and warm our home. Be always smiling, little kid. We love you.
6. We are so excited for you. Your life will never be the same!

When you came, I was really sad because Mom and Dad put all the cares on you. But when I saw you, I got why. Because I was in love with your loveliness at the first sight! Baby, we can be the best brother-sister in this world. I can love you with all my heart.
7. Time spent cooking over. The new baby could be better spent feeding me.

You are cute as a cat, baby. Your eyes are bright and your face is really smart. May you be the second Einstein? No matter what, I still proud of you, baby.
8. If you are worried about not having enough space when the baby comes, get rid of your bed. Congratulations!

To new Parents, a baby is your happiness, but he is also your responsibility. Be good parents to get a good son. We know you can do it! Wish you and your baby a happy Baby Shower.
9. Not all treasure is silver and gold… Congratulations on your personal new treasure and little darling!

A baby is the most precious treasure ever. What must you find more? Love him with all your heart!
10. Sometimes the smallest things take up the most room in your heart!

This baby may be the brightest star in the sky. You are really lucky parents. You must be happy now. And so the baby is. He laughed all day. So cute. God bless this angel.
11. Baby is a gift from heaven, a joy on Earth!

Baby is our new dream. Let make this dream come true. He can be our pride in the future. Fighting, dear parents.
12. A new little someone sent from above, full of sweetness and wonder, bundled in love.

To my dear baby, I send you little messages but a lot of love. Be happy and keep your smile. Enjoy this precious life, darling.
13. It's hard being new parents!

We all know Being Parents is the most difficult mission. But when we can complete this mission, we can feel all the meaning of this life – which God gave us. Try your best. We believe in you.
14. Here comes a brand new little boy, to fill all our hearts and lives with joys!

Do you know how long have we been waiting for you, little baby? 9 months. Today, we are here and sing aloud the song Happy Birthday to celebrate your coming. Happy Shower, Baby!
15. Countdown to the joyous moment we all wait! Congratulations

Dear Baby, you have come as an angel from the heaven. You are a gift to your parents, a happiness of your brother. To me, you are a star which can brighten up my life.
From your niece with lots of love.