"Get well soon" is the post that collects all the things you could send to your friend with your wishes and hopes. Sometimes, in our life, we, unfortunately, cause the accident or get the sickness. Or we are even in trouble that we feel so disappointed. In these times, family and friends will always try their best to help us come over.And now, this is our turn. When your relative needs you, you must be their side! And you should send them something which could
And now, this is our turn. When your relative needs you, you must be their side! And you should send them something which could encourage them! That's why you need this post! Now, please have a look at what this post brings you. Get Well Soon Meme, Cards, Messages and Quotes with Images is coming!
Get Well Soon Cards
1. 3D get well soon cards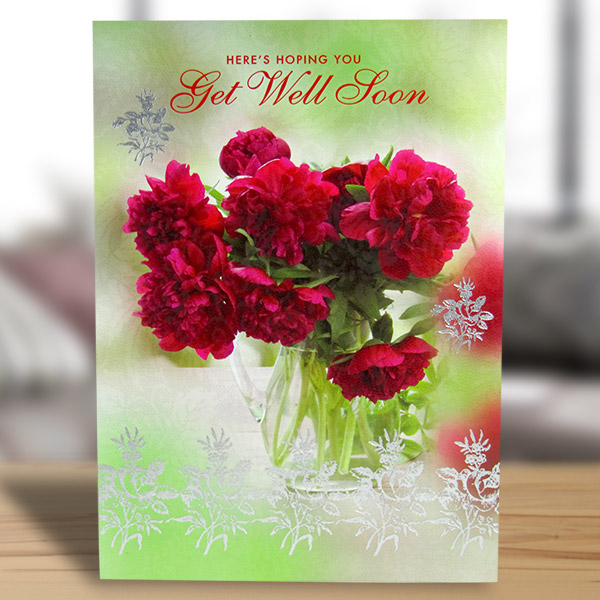 A creative card with the 3D – design will make your friend feel relax and surprise when she received!
2. Colorful cards

The card which has a lot of colors will bring the patient new feelings and they will be more comfortable after receiving this card!
3. Cute cards

These lovely characters will make the patient laugh and feel happy when they are not fine. This will make them recovery soon!
4. Emotion cards

Does this poor emoji look like your friend now? If it does, send this card with your wishes on to your friend to tell them "Hope you better soon!"
5. Sunflowers

Sunflowers represent hope, light and the better thing will come! That's why you should choose this card to encourage your friend!
6. Hopeful cards

This little bee has brought all your wishes for your friend to heaven that God will bless him. Tell him this thing to release his pain!
7. Tender cards

A beautiful card for girls! If your friend or your love is in troubles now, this card will make her feel better, within your lovely messages, of course!
Get Well Soon Messages
1. I'm sending a little angel your way… Hope you get well soon!

Dear friend, God will never leave his angel. You will be fine soon!
2. If wishes were flowers, I would send a big bunch to say: "Feel better soon!"

I know you have suffered a strong pain, but I believe that you will recover soon!
3. Hopeful messages

I'm really sorry that I see you cry because of your pain. I always pray for you all the time and I know God listens to me. He will save you! Hope you better!
4. Lovely messages

We need you, my talented friend! We all need you! Be better and get back soon!
5. If hugs and kisses could cure, you'd have been immune to everything by now! Get well soon!

In my heart, you are so important! You are hurt, I would be hurt, too! So please get well soon!
6. Sending my best wishes to make you feel better!

I wish you – my dear – be better soon! You are the strongest girl that I've ever met!
7. Sending my warmest hugs and wishes. May you regain your strength and feel better soon!

I know sometimes it's difficult to suffer all the pains! But you did it! Hope you better soon!
Get Well Soon Quotes
1. Awesome Quotes

Your health is more important than gold because it is everything for all humans. Please try hard to do everything to get comfortable and healthy. Get well soon!
2. Cute quotes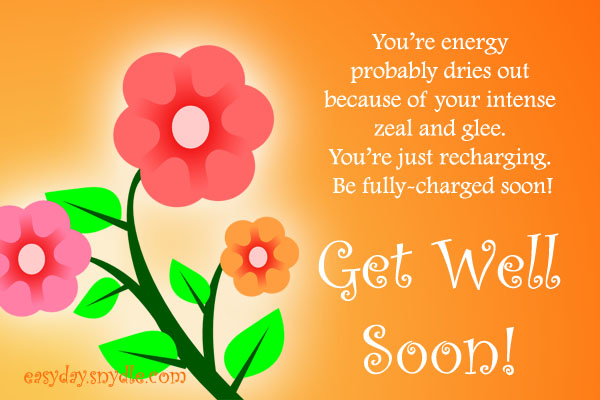 You're energy probably dries out because of your intense zeal and glee. You're just recharging. Be fully-charged soon!
3. Better yourself

It isn't always easy, but when you're not feeling well…  hope it helps to know others are thinking of you… and hoping that you'll be better very soon. Take good care of yourself!
4. Get well soon quotes and dreams

Dreamers never quit: they just sometimes have to take a rest because they are too tired. Get well soon!
5. Sweet Quotes

Medicines will only cure your body but I promise that our friendship will heal your soul. Get well soon!
6. Tender Quotes

There are sometimes that we need to know that people care about us. This is one of those times and I happen to be one of those people. Hope you feel better soon.
7. Warm Quotes

In our weakness, God will be our strength. Keep believing. Healing is on its way. Get well soon!
Get Well Soon GIF
1. Animated GIF

Let imagine that you are the little cute who is kissing your friend, how will he feel? Happy and warm!
2. Cute GIF

A cute lovely patient will like this GIF because she feels be cared and loved!
3. Funny GIF

Look at this GIF! It's so funny and interesting that could make the patient laugh! This will better their status!
4. Heal the pain

Your friend is blood and you are something which can heal them! So wish them better soon!
5. Get well soon GIF with Nemo

This GIF is so beautiful and friendly! Your friend will feel all your love when he sees this GIF!
6. Lovely GIF

This doctor bear is really lovely that will excite your friend!
7. Romantic GIF

If your love is in troubles, share with him by sending this GIF. It could tell him you always stand by his side!
Get Well Soon Gifts
1. Cookies

Some people are really keen on cookies. And when they are so ill, these cookies will light his life! So why don't you give your friend some?
2. Fruits

Fruits are good for health and beauty! So if the patient is a woman, this will be a really cool choice!
3. Sweet Emojis

Sweet candies with the Emojis will lighten the patient's area! They will be fine soon!
4. Gifts basket

So if there are many people who want to gift the patient something, why don't you put all in a basket and bring to them? This will be a big surprise!
5. Gifts box

If your friend likes something which is sweet, a box full of candies and cakes will excite them!
6. Gifts for children

The cute things always affect the children. So if your kid needs the gift, this will be a good choice!
7. Gifts special cakes

Girls will really like this special gifts because of its cuteness, beauty, and meaning!
Get Well Soon Flowers
1. Flowers on cards

If you need an idea for cards, this will be a lovely idea card for women!
2. Flowers with hopeful balloons

Sometimes, flowers aren't enough. If you gift the patient a colorful balloon more, they could feel relax and happy!
3. Flowers with Lovely Bear

If the patient is a girl, this lovely flower with a bear will better her status and get well soon!
4. Get well soon roses

Roses are the most popular choice in every situation! This is not the exception!
5. Lovely lowers

These lovely flowers will make the patient comfortable and be better soon!
6. Shining Flowers

They are so colorful that could brighten the room! This is really good for a patient when they feel the light!
7. Unreal Flowers

Who said you must use the real flowers? Unreal is okay too! This will be always beautiful and be shining as the hope!