You are looking for Happy 50th Birthday Quotes, Messages and Wishes. We have filtered out the best quotes, messages and wishes for one's 50th birthday such as grandparents, parents.
Reaching the 50th age is one of the biggest milestones in everyone's life, and they deserve the best things. With the love from daughters, sons, grandchild, friends, etc, they can still live to the fullest for many many years. More importantly, you are going to have another wonderful year to be with that person who is celebrated.
Wish them – your husband, wife, dad, mom, sister, brother, etc – the warmest and happiest wishes about life and getting old from the bottom of your heart, instead of posting funny photos or writing meaningless statuses on Facebook. There is no need to go to the stores to buy birthday cards or birthday gifts, here we have the best collection of 50th birthday wishes, quotes, and messages that you can say directly to your loved ones. All you need to do is simply give it to them, in order to tell them that you are so happy to have them in your life, to remind them to always stay positive and live to the fullest of life.
'All the most beautiful things, God will bring to you. Wish you a happy 50th birthday.'
Best Happy 50th Birthday Quotes
Born in 1967, a legend at 50.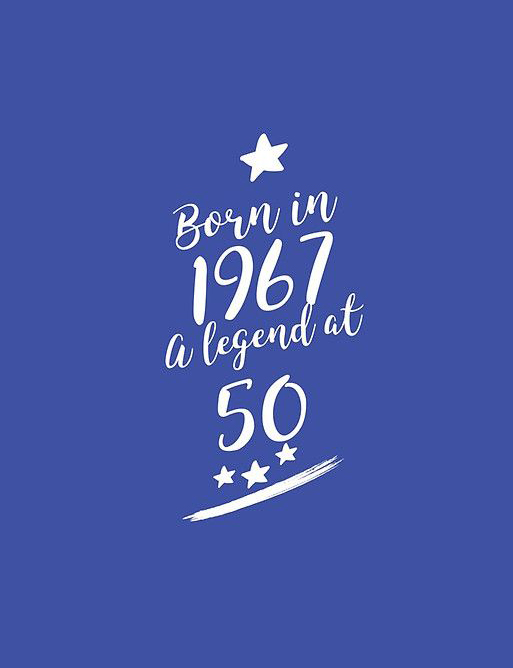 May today the upcoming years be filled with a lot of happiness and fun. Enjoy your 50th birthday to the fullest.
2. Perfect happy 50th birthday quotes
You had had 50 years doing awesome things. Wish you next 50 years full of luck to complete other wonderful things.
3. Looking 50 is great if you are 60.

Happy birthday to the most fabulous 50-year-old I have ever known.
4. Forget your age, remember memories, enjoy life.

Age doesn't matter at all. What matters is the way you bring us unforgettable memories. That is the biggest gift.
5. Feel amazing, as today is your day to smile.

You are forever young at heart. I love to see the beautiful smiles on your face. Do know you that your smiles can bring others happiness?
6. We love you to the core.

Happy 50th birthday. I wish you good health to continue to live for more 50 years.
7. You can still do what 20-year-old can do.

Wish you a strong power like an elephant, a beauty like a flower and a happy life like a king/queen. Happy 50th birthday quotes.
8. 50 is only 14 in Scrabble.

Today is your 50th birthday, that 50 number is big, and that is the perfect thing to celebrate this special day even bigger than ever.
9. Nothing is stopping you from being naughty and nifty.

Today you have got more wrinkles on your face. But they don't matter as long as you keep smiling. Just be happy and enjoy your 50th birthday.
10. You're not old, you're mid-century modern.

You are 50 now, meaning you had had 50 years to figure out what is important and what matters in your life. I wish you next 50 years for you to complete your to-do list, all your dreams come true.
Top happy 50th birthday wishes
11. You know you're getting old when happy hour is a nap.

Time flows quickly as a nap. Now that you are 50, I have 10 years more to say happy your 60th birthday.
12. Always loved, forever missed.

If your life were a cup of water. You had drunk a half. But do you know most people's lives were not even a cup of water?
13. A funny message for the 50th birthday.

You are the youngest 50-year-old I know. Wish you have the happiest birthday with lots of gifts.
14. I hope all your birthday wishes and dreams come true.

50 is the perfect age to do something most awesome. Just go for it and astound everyone. All you do is just successful.
15. We proud of you because you have graceful cleared all the previous stage.

You now have 10 years left to accomplish your dreams before you reach the 60th age. Everything is going to be beautiful. Happy 50th birthday.
16. An age filled with pride to treasure with family and friends.

Whether ext years are the best years of your life, it depends on how you feel about getting old, happy or bored. The choice is yours. Happy birthday.
17. Try sending the process through Congress.

Look back what you have collected and experiences over the past days. Time flows, people change, memories don't. Happy birthday.
18. Not old classic.

At this age, illness is unavoidable, but as long as you live with a positive mind, you will always find happiness. Happy birthday.
19. Let me be the first to congratulate you.

The best way to live your life to the fullest is to forget completely age and just remember all happy memories. Happy birthday.
20. 50 as dazzling as ever.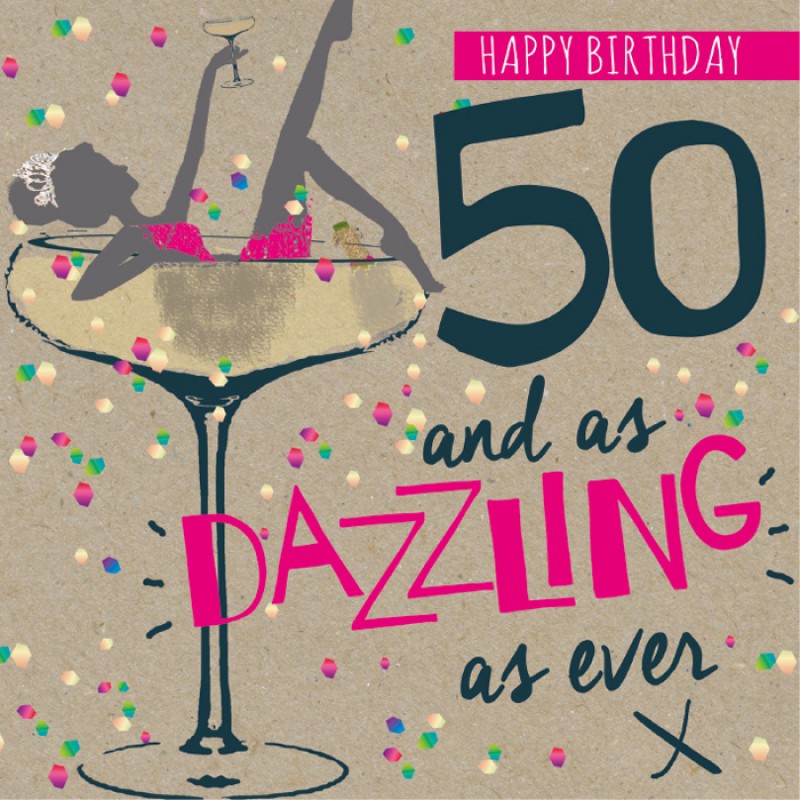 Don't be afraid of age, because the new chapter of your life is opening. Enjoy it to the fullest.
21. Wishing you safety, happiness and wealth.

You are now 50, but nothing is going to stop you being naughty and happy. Life is yours to live.
22. Happy 50th birthday, husband!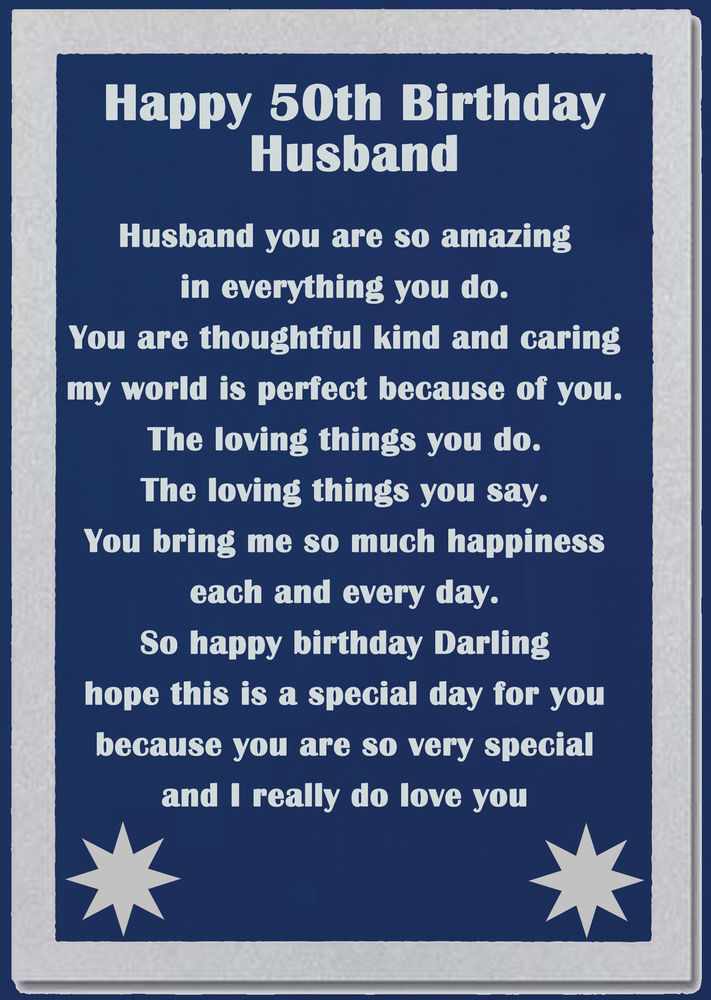 I don't even dare to imagine one day without such a wonderful husband like you in my life. So be with me until the end of life. Happy birthday.
23. At 50, you have had 50 years to acquire 50 miles of wrinkles.
At the age of 50, you are not strong and active enough to do great things as the teenager. But you can do a great thing, that is smiling and live to the fullest of your life.
24. People couldn't wait until you turned 50 to make jokes about your age.
You have lived to the half of human's life. Congratulations for reaching this age so far. Wish you walked further.
Top unique happy 50th birthday messages
25. Happy 50th birthday messages on beautiful greeting cards
You are a beautiful flower among thousands of other flowers. Keep blooming and lighting the whole garden. Happy 50th birthday.
26. Now we can round your age up to 100.

Wish you had all the sweetest things in the world and continue to keep smiles like this when you turn 100.
27. It's the big FIVE O.

Welcome to another new chapter of your life. To be continued is way more fun. Wish you the best on the next chapter of your life.
28. It is never too late to grow up and stop being stupid.

As you grow older, you become more gentle and understanding. Just be stupid if you like, nothing is going to stop you from being naughty.
29. From now on, you're officially old.

The only thing that hasn't changed about you is your love for people. That's all I want from you. Happy birthday.
30. Happy birthday for 50 years old.

Do you still remember how excited you were on your 10th birthday? So now you should be excited 5 times as much as that moment. Happy birthday.
31. Happy 50th birthday oh my dear.

Tomorrow is a great day because it is the second day in your 50th age. A lot of sweet things are waiting for you. Go and achieve them.
32. Thinking of you on your birthday and wishing you happiness always.

You did turn 50 already? I am even happier than you on your birthday because I am younger, hehe. Happy birthday.
33. 50 brings new skills.

Be prepared for pains and aches later because you are old now. Anyway, I am jealous of you because you have new skills – laughing, sneezing, coughing and peeing at the same time, haha. Happy birthday.
34. May the sun's rays shine brightest on you today with the wind at your heels.

Wish you the happiest birthday today. Just appreciate all you have now because you don't have much more to celebrate at your old age.
35. My warmest wishes for your birthday.

Time flies if you spend with the people you love. Everything can change but our love for you.
36. Wish you a very happy birthday.

Let this day is the most memorable day of your life. Enjoy your 50th birthday and aim for 100.
37. Think you have started a new life with 50 years of experience.

Happy birthday to the one who taught me that being positive about age is worthy because age is just a number.
38. God has made you amazing, inspiring and irreplaceable.

Happy 50th birthday. Try to stay awake to enjoy your full party, oldie!
39. Still awesome at 50.

Living with you is the best motivation for me to go on achieving success and try more and more. Thank you and happy birthday.
40. Have a day filled with magic and love.
Happy birthday to you my friend. Be ready for your 100th birthday. I thank God for you every day.